Our Main Ingredients in all our soaps!
Soap Lush's journey was started when we were looking for solutions to our dry and sensitive skins since the year 2011. We were suffering from eczema and chapped skins that sometimes cracked after spending long hours in air-conditioned rooms. The body washes available chemically were stripping our skins of the natural oil and medically-approved soaps worked but they certainly do not smell good. Thus, this began our journey to create soaps that are both kind to our skins and our noses. Today, Soap Lush provides our customers with handmade soaps that are naturally scented to nourish our minds, bodies, souls and senses
After intensive research and development, we found out the wonderful moisturizing benefits of goat's milk for our skin. In addition, we also found other ingredients which provide wonders for our skin and well-being. Hence, each of our artisan soap is made with the 4 Main ingredients & Glycerin below to provide a luxurious and nourishing experience with each use.
Organic Goat Milk (from local dairy farm)
Goat's milk has unique nourishing properties, strong anti-inflammatory properties, effective anti-microbial effects, which helps maintain healthy and nourished skin, good for anti-aging, dry and sensitive skin, relieves irritation and inflammation and heals skin infections quickly. Goat's milk, therefore, also helps to reduce the effects of many skin issues like eczema, rosacea, psoriasis and even acne. Studies have shown that goat's milk may even protect skin from cancer, too! We sourced our goat's milk from local dairy farm to ensure the highest level of freshness and quality!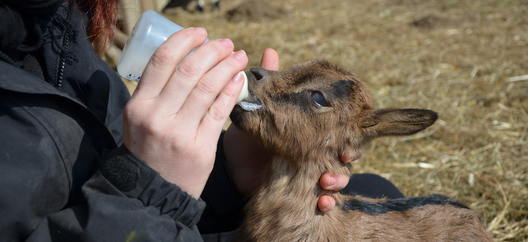 Organic Coconut Oil
Loaded with vitamins and minerals, organic coconut oil prevents skin disease and improves overall skin conditions. It has natural anti-bacterial and anti-fungal properties and is an excellent moisturizer. A big favourite among celebrities and Hollywood stars like Emma Stone, Miranda Kerr and Gwyneth Paltrow, this magical oil has gain its cult status in recent years!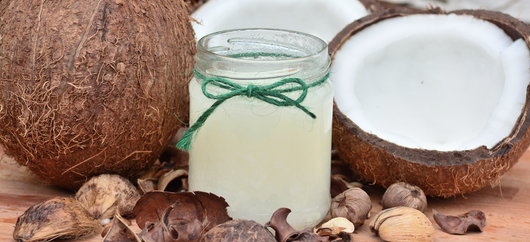 Organic Castile Oil
Organic castile oil helps to naturally soften, soothe and calm problematic skin. Free of animal fats and synthetic ingredients, it also contains natural anti-bacterial properties.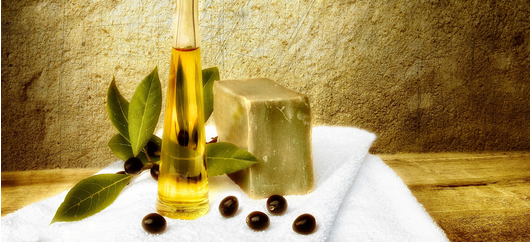 Soy Bean Protein
Soy bean protein is a great moisturizer. It also helps to get rid of dry and flaky skin and reduces the appearance of fine lines.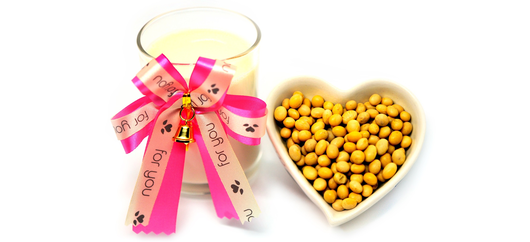 Glycerin
Glycerin is a humectant which gives our soaps it's moisturizing properties. It works by drawing moisture from the surrounding air, thus forming a moisturizing barrier on your skin, ensuring your skin stays moist and hydrated. Oops, Glycerin is so effective that glycerin dew (known as "sweating") will form on your naked and untouched soap, after a period of time. But Glycerin dew is just water droplets. Could you bear opening our cute little soaps and chucking them aside untouched, for days or weeks? Feel your skin moisturized after use and enjoy the soaps as much as us and many of our customers!!!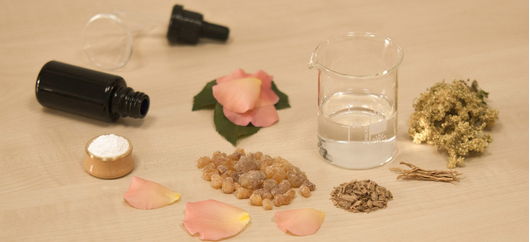 Summary of the benefits & uses of all our soaps!
| | | |
| --- | --- | --- |
| Main Ingredients | All the Main Benefits in 01 piece of Soap! | Uses in 01 piece of Soap! |
| Organic Goat Milk | Unique nourishing properties, strong anti-inflammatory properties, effective anti-microbial effects, which helps maintain healthy and nourished skin. | Eczema, Rosacea, Psoriasi, Acne. Protect skin from cancer, Mature Skin, Anti-Aging, Dry & Sensitive Skin, Skin Inflammations, Heals Skin Infections quickly. |
| Organic Coconut Oil | Loaded with vitamins and minerals. It has natural antibacterial and antifungal properties and is an excellent moisturizer | Prevent skin diease, improve skin condition, Antipseptic, Antibacterial, Hydrate dry hands, Dark Spot Lightener, Prevent Sunburn |
| Organic Castile Oil | It contains natural antibacterial properties. Help to naturally soften, soothe and calm problematic skin | Rashes, Anti-Itch, Dry & Damage Skin, Balance Skin's pH & Tone, Protect against skin cell degeneration. |
| Soy bean protein | Great moisturizer | Helps to get rid of dry and flaky skin and reduce the appearance of fine lines, Reduce Wrinkle. Promote Skin Glow |
Soap Name
Additional Benefits & Uses in 01 piece of 100g Soap!
Available Designs
Relaxing Lavender
- Reduces anxiety and emotional stress (Calming)
- Heals burns and wounds
- Improves sleep (Insomnia)
- Restores skin complexion and reduces acne
- Slows aging with powerful antioxidants
- Improves eczema and psoriasis
- Alleviates headaches
1) Butterfly
2) Owl
3) Flower
4) Angel
5) Couple
Soothing Lemongrass
- Natural deodorizer
- Natural bug repellent (Insect Repelling)
- Rubbing into hair, scalp, and body may help alleviate headaches
- Help with persistent body odor
- Alleviate fatigue
- (Air Freshener)
1) Butterfly
2) Owl
3) Flower
4) Angel
5) Couple
Refreshing Lemon
- Mood uplifting
- Help improve mental clarity (Natural Stimulant)
- Help support healthy circulatory system (Decongestant)
- Support the reduction of blemishes
- Help improve hair and skin condition (Hair Soap)
- Used as a home, surfaces and air cleanser and purifier (Air Freshener)
1) Butterfly
2) Owl
3) Flower
4) Angel
5) Couple
Purifying Grapefruit
- Help increase mental focus (Natural pick-me-up)
- Help increase motivation when dieting or trying to lose weight
- Help ease muscle fatigue and stiffness (Calming)
- Help increase energy
1) Butterfly
2) Owl
3) Flower
4) Angel
5) Couple
Awakening Coffee
- Mood uplifting.
- Improve mental clarity. (Natural Stimulant)
- Help inhibit cellulite.
- Help maintain healthy hair growth. (Hair Soap)
- Aids respiratory function.
- As an aid to fight nausea.
- (Exfoliator for a good scrub!)
- (Air Freshener)
1) Butterfly
2) Owl
3) Flower
4) Angel
5) Couple
Invigorating Peppermint
- Known to relieve fatigue and improves concentration.
- Help relieves headaches & clears respiratory tract. (Decongestant)
- Help for mental fatigue and depression.
- Refreshing the spirit and stimulating mental agility. (Natural Stimulant)
1) Butterfly
2) Owl
3) Flower
4) Angel
5) Couple
Nourishing Goat Milk
- 115g
- 15% larger.
- (Safe for babies, young kids)
Available in White, Light Blue and Pink
Soap Name
Additional Benefits & Uses in 01 piece of 40g Soap!
Available Designs
Relaxing Heart
- Reduces anxiety and emotional stress (Calming)
- Heals burns and wounds
- Improves sleep (Insomnia)
- Restores skin complexion and reduces acne
- Slows aging with powerful antioxidants
- Improves eczema and psoriasis
- Alleviates headaches
1) Flower
2) Kiss
3) Love
4) Ribbon

Refreshing Heart
- Mood uplifting
- Help improve mental clarity (Natural Stimulant)
- Help support healthy circulatory system (Decongestant)
- Support the reduction of blemishes
- Help improve hair and skin condition (Hair Soap)
- Used as a home, surfaces and air cleanser and purifier (Air Freshener)
1) Flower
2) Kiss
3) Love
4) Ribbon

Nourishing Heart
- (Safe for babies, young kids)
1) Flower
2) Kiss
3) Love
4) Ribbon